August 18, 2015
After four seasons in the minor leagues and five callups by the Vancouver Canucks, Mike Fountain finally got a chance to show his stuff in the NHL.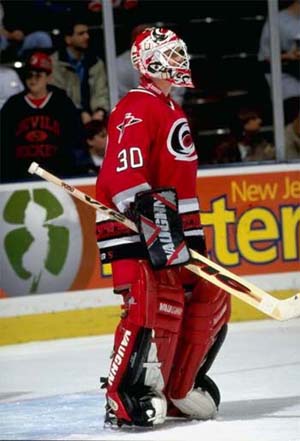 He made the most of it. On November 14th, 1996, not only did Fountain stop 40 shots and end the New Jersey Devils' five-game winning streak in his NHL debut, the goalie just missed scoring an empty-net goal as the Canucks posted a 3-0 victory Thursday.
"That would have been quite a feat if he had done that," said Devils rookie goalie Mike Dunham. "I would have retired if I did that."
Unfortunately those first game heroics did not last long for Fountain. He played 5 more games with Vancouver that season, winning 1 and losing 2 and that was it.
He played one game with Carolina and two with Ottawa over the next few years.  Otherwise he played in the minors until 2001, then headed over seas for several more years.